Making Conversations Meaningful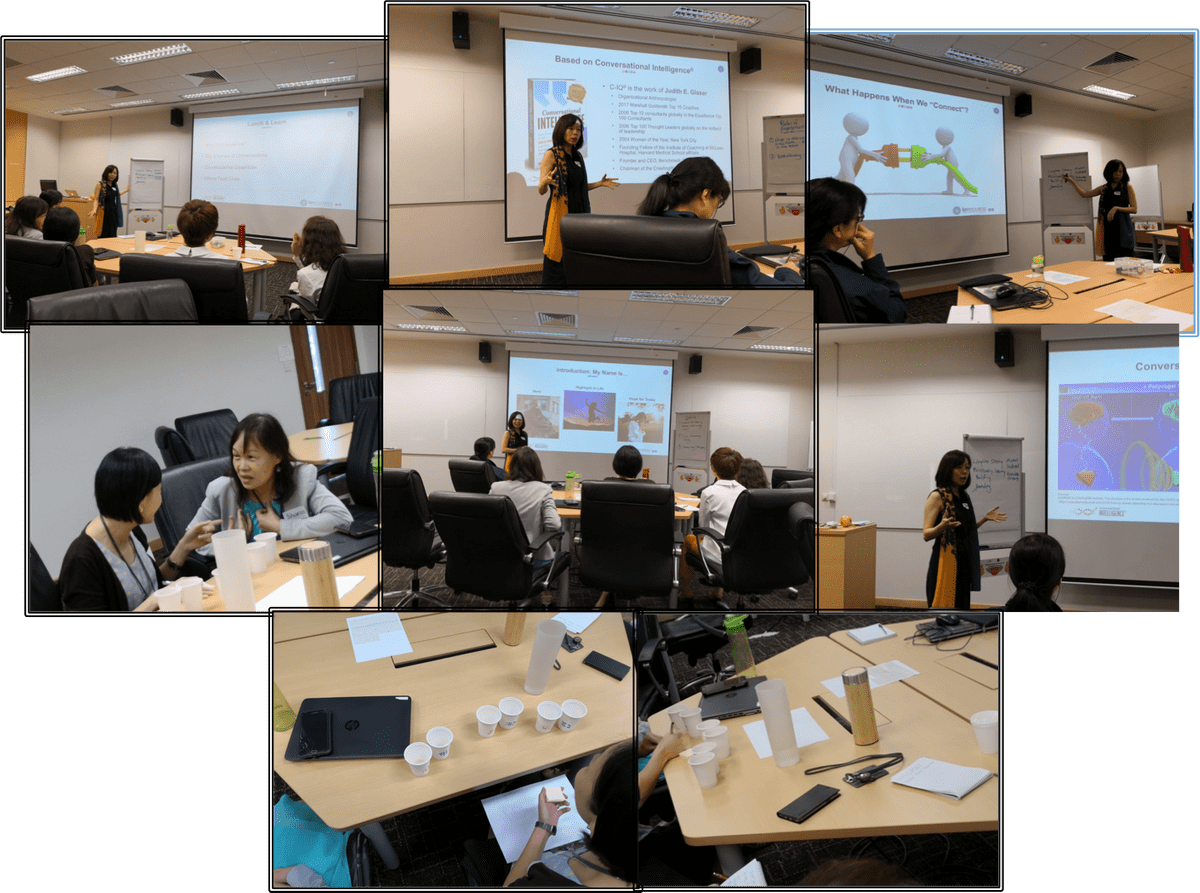 At a lunch and learn session for a small group of seasoned educators, we came together to explore how we can connect deeper and work better together by improving our Conversational Intelligence®.
Based on the latest neuroscience research, conversational intelligence is the next generation ability that goes even beyond Intelligence Quotient (IQ) and Emotional Quotient (EQ).
Conversations began even before we verbalise our thoughts. Healthy conversations lead to healthy and productive life.
The lunch and learn session shared insights into the 3 levels of conversations and offered simple but practical conversational essentials that could help us create a more positive and productive reality with ourselves, and with others.
We had fun discussing and testing out the concepts by applying them in role play. I love the thoughtful look on the participants' faces as they experienced for themselves how impacts of conversations are very real.
At the end of the session, I felt humbled and encouraged as the participants walked away finding meaning and expressed willingness to practice what they've learned.